NOTD - Bonita Blue Savannah
Posted by : Glam Shack
Wednesday, May 23, 2012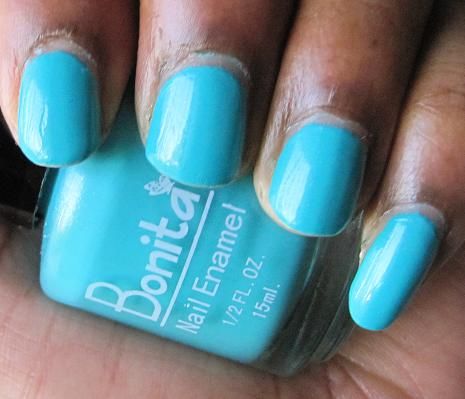 Base Coat:
Orly Nail Armor 1 Coat
Base Coat:
Nutra Nail Flex-Sheild 1 Coat
Nail Polish:
Bonita - Blue Savannah 2 Coats
Top Coat:
Beauty Secrets - Top Coat 1 Coat
Top Coat:
Seche Vite - 1 Coat
Cuticle Oil:
Beauty Secrets - Nail Matrix
This polish is from the
Bonita sets
that I purchaded from Ross. The polish is a little on the thick side but very easy to work with. I did not encounter any streaking when working with this one. I do suspect that this one might stain my nails because I was unable to remove the nail polish from my cuticle bed using 100% acetone. My camera does not do this polish justice; the color is so pretty and unique. If you live near a Ross store, you might want to check out this amazing buy.
Rated: Fabulous