L.A. Colors - JUMBO EYE PENCIL Waves
Posted by : Glam Shack
Wednesday, May 09, 2012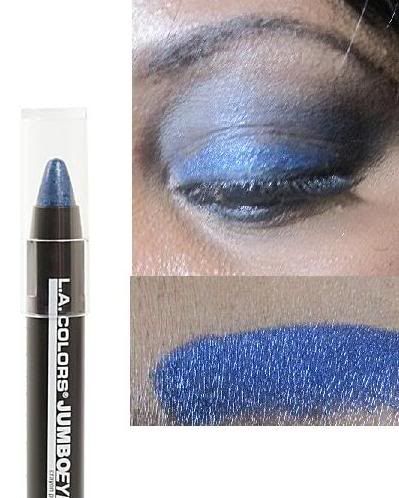 Description:
LONG LASTING
VIBRANT SHADES
SMOOTH APPLICATION

Skip the traditional powder eyeshadow and try a jumbo eyeshadow pencil. It allows you to use as an eyeliner for bold lines or blend out for a subtle effect. Sharpener not included.
Review:
Beautiful color that creases faster than you can finish your makeup. There is nothing worse than getting to the end of your makeup application and looking in the mirror and seeing your eye makeup has creased. That was the case with this product.
I had read so many good reviews about this product so I decided to buy them all and boy do I regret it. This is the third color that I have tried. All of them creased, but none of them creased as fast as this one did.
I used E.L.F. mineral primer before applying this. I have also tried these with Too Faced Shadow insurance and Jordana eye primer and it crease with these as well. I really wanted to like these, but I am sad to say that these are a complete failure. If I figure out some kind of magic trick to prevent the creasing, I will update this post.
Rated: What the Hell Man!!!