Posted by : Glam Shack
Friday, April 13, 2012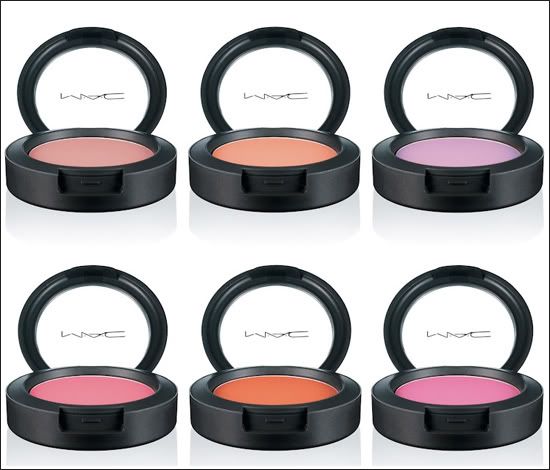 This year I went on a makeup no buy because my makeup collection is huge. I would need ten life times to use all of the makeup that I currently have in my collection. This is not the first time that I have tried to do a makeup no buy. I found that not allowing myself to purchase the things that I love so much equaled binge buying. So I came up with a better way to handle makeup buying. My new no buy allows me to buy any makeup product that I want as long as I don't have anything like it already in my collection.
With so many new collections being released this year the temptation to purchase more makeup has been great. So far I have managed to stay on my makeup no buy by sticking to the rules.
The MAC Tres Cheek Collection is very tempting for me considering my love of blush. I have so many blushes like the ones in this collection but that does not stop me from wanting to buy more blush. I put together this collection of Rock and Republic blushes to show you how I implement my no buy.
These blushes are not dupes for the MAC Tres Cheek Collection. They are so close in color that purchasing anything from the MAC Tres Cheek Collection would not be allowed. The Rock and Republic blushes are among some of my favorite all time products. These are some of the best blushes that I have ever used
Blush list:
All Nighter, Kinky, X-Rated, Tease, Seduce, and Call Me.