Giveaway - Rock & Republic Blush Bedroom
Posted by : Glam Shack
Wednesday, October 27, 2010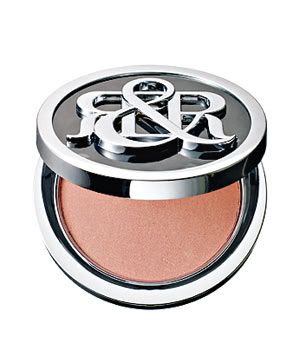 Start Time: October 27, 2010 End Time: November 13, 2010


This giveaway is open to my followers only

. To enter leave a comment about anything makeup related. Description:
Meet your cheeks' new best friend. Rock & Republic's pressed blush is made to highlight every contour and add glowing life to the complexion. With three different textures, we leave it to you to contrive a signature look. Use the matte finish (M) for times that call for a more refined look; go for shimmer (SH) when the mood is fun and flirtatious; choose translucent when it's all about embodying natural beauty.
My Thoughts:
I purchased this a few months ago as a giveaway prize. After the whole Rock & Republic referral nightmare, I decided not to promote this brand in any way. I have this blush just sitting here and there is no way for me to use it t since I had previously purchased this item for myself. I don't see the point in allowing this blush to sit here and collect dust so I am giving it away.
Rules:
If you are not following my blog using Google's friend connect
you will not be included in any of my giveaways. Please read the instruction posted on each individual giveaway because they entry requirements maybe different.
Please do not leave your email address on this post.
Swatch Karlasugar