Giveaway - Rock & Republic Eyeshadow Snakeskin
Posted by : Glam Shack
Wednesday, September 01, 2010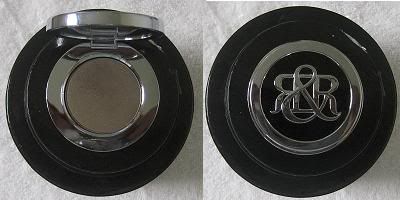 My Thoughts:

What does a $28 dollar eyeshadow have to offer? Do you hear angelic music in the background while you are applying? Does it make your eyes look twenty years younger? Does it make you look 3 sizes smaller? Does everyone want to be your friend when you are wearing it? Do you feel the earth move under your feet when you open it? I know the answer to all of these important question but if you want to know you have to enter my giveaway.

Start Time: September 01, 2010 End Time: September 15, 2010


This giveaway is open to my followers only

. To enter leave a comment telling if you think $28 is too much to pay for one eyeshadow. Description:
Available in three finishes: matte, satin or shimmer
Long wearing, formulated for easy application
Richly pigmented
Fine jet-milled powder
Full range of shades
Rules:
If you are not following my blog using Google's friend connect
you will not be included in any of my giveaways. Please read the instruction posted on each individual giveaway because they entry requirements maybe different.
Please do not leave your email address on this post.